You may have heard of Benin, a small country in West Africa, with a little-known, but ancient history, and you may have wondered what kind of food is eaten there. There are a lot of very rich, delicious dishes to discover in Benin, as the country's cuisine varies from region to region.
Djewo (Salted Paste)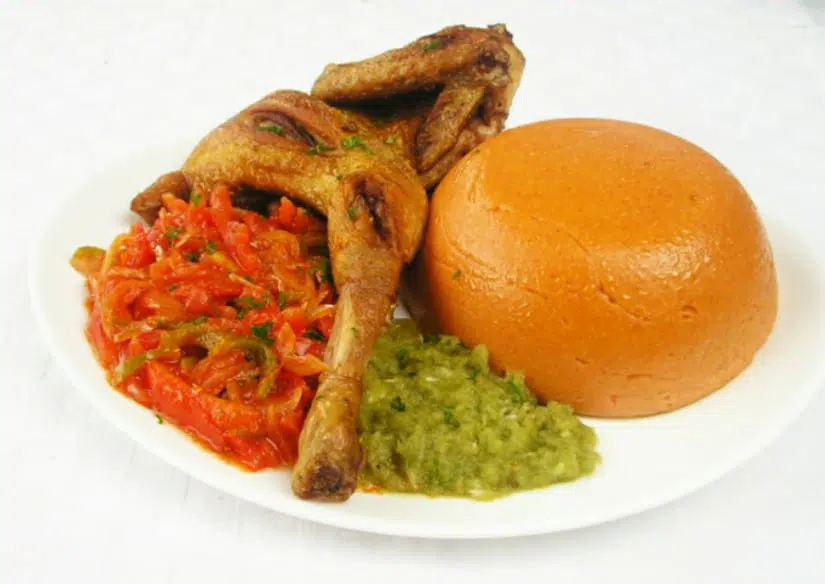 Djèwo, commonly called Amiwo in Fon, is the most popular meal in southern and central Benin. Djèwo is a dough prepared with corn flour that is well-seasoned.
When all the ingredients are combined and cooked, the dish smells delicious. Djèwo is eaten with fried foods, like onions, and tomato juice or crushed green pepper and, usually, with chicken, guinea fowl or mutton.
Some local foods can be found in other West African countries as well, sometimes under different names, but Beninese dishes are something special and an important part of the country's culture and traditions.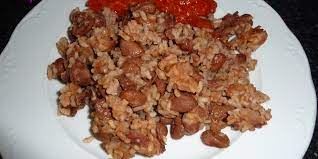 Watché, or Atassi, is one of the most consumed dishes in northern Benin. It is prepared by mixing rice with beans, and it is mostly eaten with fried fish or meat.
Depending on the region, this food is eaten either in the morning or the afternoon. It is a highly popular dish, as the ingredients are easy to come by.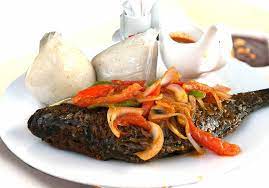 Monyo is a sauce that is consumed almost everywhere in Benin. The flavor of this sauce varies depending on the ingredients that are added. In southern Benin, mustard (afittin in Fon), a bit of vegetable oil and onions are added. When these three ingredients are combined, the flavor becomes grandiose!
Monyo is much appreciated because it doesn't take too long to cook. It is often accompanied by Akassa or Piron (eba). To make the dish complete, a few pieces of fried chicken or fish are added. 
Dekounoun Sounnou (Seed Sauce)
This seed sauce is obtained from palm nuts. This sauce is mostly eaten in southern Benin, especially in the capital, Porto-Novo. Apart from the irresistible taste and flavor of this sauce, it is very rich in lipids.
In some households, vegetables or crabs are added to the already seasoned sauce to make it more exotic. Dékoun Sounou is easily eaten with Télibo, a white or black corn paste.
In eastern Benin, it is accompanied by crushed banana paste, commonly called foutou banana.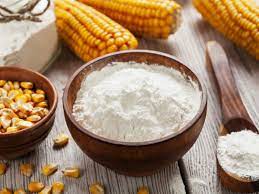 White paste, or corn paste, is usually called wo in the Fon language. It is one of the most consumed dishes in southern Benin. Whether in the south or the north, this paste is often consumed in the evening.
However, some people like to consume this paste when it is reheated, i.e., boiled in hot water the next day. This meal is called wo koli in Fon. To enhance the flavor, it is usually accompanied by a sticky sauce, for example, Assrokouin or Crincrin.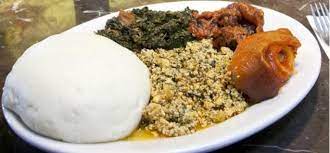 Tchokourou, also called Agoun in the Fon language, is a very special dish in Benin. Indeed, it is the favorite dish of the central and northern communities. It is very well known for being the food of ceremonies, that is to say, that a seasonal festival is specially dedicated to it.
Tchokourou is consumed much more during the yam harvest period. It is a very fascinating meal, very tasty and energizing. In the north, it is accompanied by a peanut sauce and bush meat, while in the country's center, it is accompanied by vegetable sauces.
Gboman (Large Nightshade)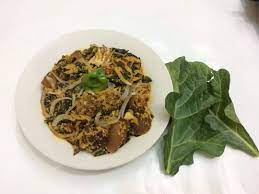 Gboman is eaten all over Benin. It is a stew prepared with vegetables. It creates a lovely and irresistible smell when all the ingredients are combined.
To intensify its flavor, some people add mustard. Gboman is a universal stew, which means that it can be accompanied by almost anything, for example, white paste, black paste and Akassa.
Ninnouwi (Crincrin Sauce)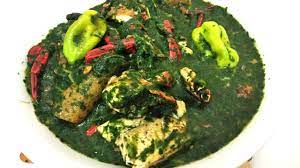 Crincrin sauce is a very popular meal in Benin. It is often consumed on its own, but in some cases, it complements other dishes like Dékoun Sounnou.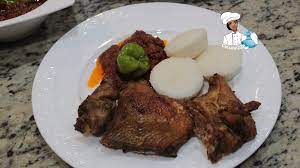 In Benin, rice is processed in different ways to create several different foods. Among these foods are rice paste and Ablo.
Ablo is eaten everywhere in Benin, in restaurants, markets, etc. It is greatly appreciated because of its sweet flavor. To make it even tastier and to enhance the flavors, a little bit of chili can be added. This dish is often accompanied by fried chicken or fish.